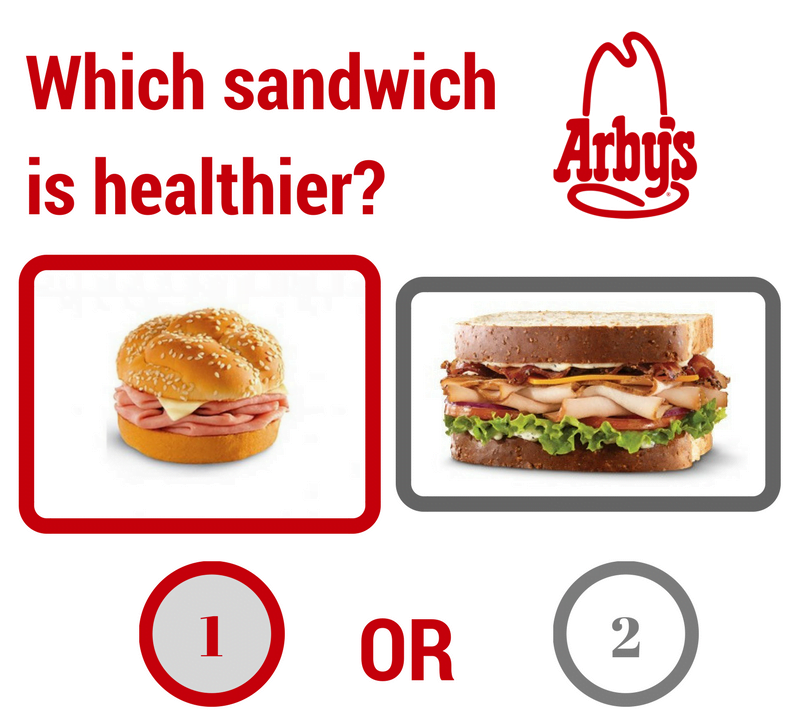 Do you think you know which sandwich is the healthiest choice? 
At first glance, it seems like that turkey sandwich has got to be healthier. After all, it's got honey wheat bread & veggies on it and the ham sandwich doesn't have a single vegetable! Don't let your eyes fool you, just because it looks healthy doesn't necessarily mean it is. 
The Turkey Ranch & Bacon has a whopping 800 calories and a shocking 2,420 mg of sodium while the Ham & Swiss only has 268 calories. Choosing the Ham & Swiss will save you over 500 calories!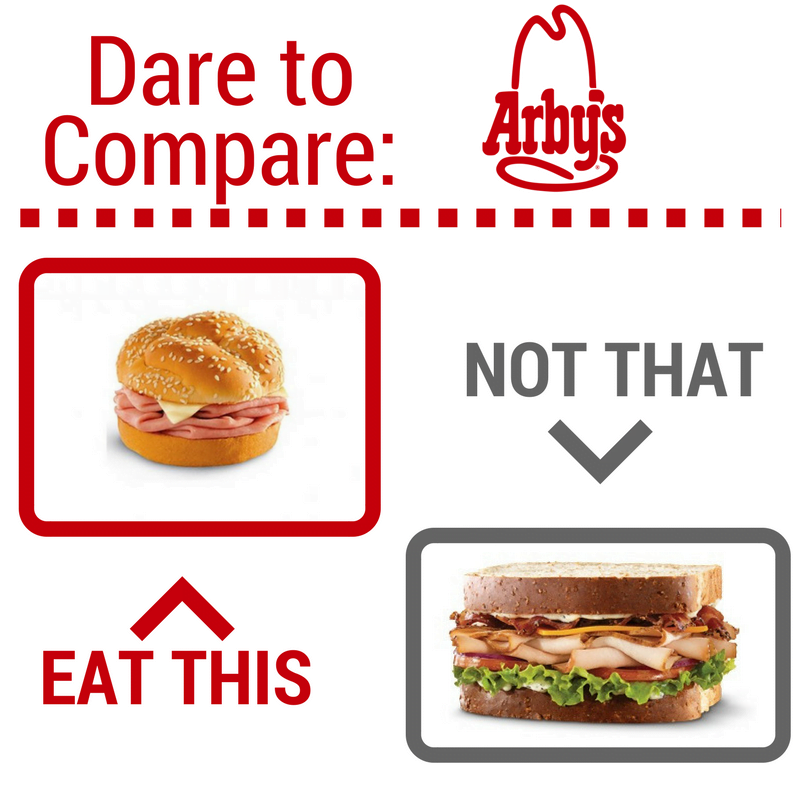 We all eat out from time to time. Do your homework BEFORE you go out to eat. You'll want to check out our guide on how to eat out and stay slim for some great tips.