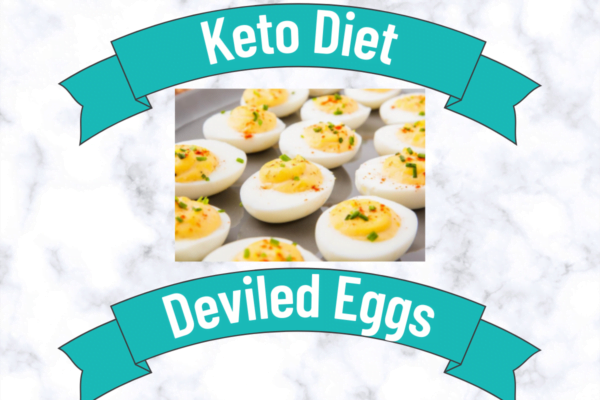 We can't egg-nore the fact that this recipe is eggs-citing! Try out these keto-friendly deviled eggs as a healthy breakfast before you start the day!
KETO INGREDIENTS
6 large eggs  
1/4 c. mayonnaise  
1 tsp. hot sauce  
1 tsp. Dijon mustard  
Kosher salt  
Freshly ground black pepper  
Finely chopped chives, for garnish  
Smoked paprika, for garnish  
CALORIE COUNT
About 527 calories
DIRECTIONS 
Place eggs in a large saucepan and cover with cold water. Set pan over medium-high heat and bring water to a boil. Turn off heat, cover pan with a lid, and let it sit for 11 minutes. Drain, rinse eggs under cold water, and peel.

Halve eggs lengthwise and scoop out yolks into a medium bowl. Add mayonnaise, hot sauce, and Dijon mustard to bowl, then mash yolks with the back of a fork and stir until mixture is smooth. Season with salt and pepper.

Spoon mixture into each egg. Garnish with chives and paprika and serve.
Want to try another awesome keto recipe! Take a look at this recipe for a delicious keto coleslaw.