Medical Weight Loss Programs Customized for Your Success
We take the time to learn your unique dreams and goals. We conduct an in-depth bio-analysis to determine your body's needs and challenges. Armed with this information, we create a customized program designed to help you succeed.
Customized Program
We create a customized program designed to help you succeed.
Medically Supervised
Our programs are designed by doctors and nutritionists with decades of experience helping people lose weight.
What Our Clients are Saying
We've helped thousands of people reach their goals of a happier, healthier life. But don't just take our word for it. Our client reviews speak for themselves.
Which
MD Diet Plan

is right for you?
See what kinds of results you could expect from a personalized MD Diet plan.
Based on a bio-analysis performed by our medical team, we customize a program that includes medications if needed, supplements, and diet and exercise strategies to boost your metabolism and kill the cravings that have sabotaged you in the past.
MD Diet clients experience a reduction in their blood sugar levels as well as their cholesterol. Many report reduced blood pressure as well. And although not everyone experiences these health problems, weight loss is known to reduce the risk of heart disease, stroke, diabetes and a host of other chronic health conditions.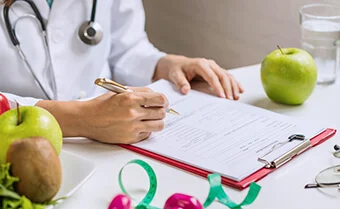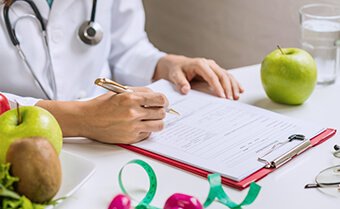 Physicians have been using HCG injections for decades to help their patients safely achieve short, intense periods of weight loss. The HCG diet not only helps you lose a lot of weight quickly, safely and successfully, but it also can help you keep the weight off.
Medical Weight Loss Services in Salt Lake City & Orem
For more than 40 years, MD Diet, Weight Loss & Nutrition has helped our Salt Lake City-area patients transform their bodies and their health with our proven and successful medical weight-loss programs.
Our customized, medically supervised programs have helped thousands of patients lose weight, look great, and feel better.
If you've struggled to lose weight and keep it off, or tried countless fad diets that don't work, our passionate staff and proven programs can provide the answer you've been looking for.
Unlike weight loss scams and fad diets, our medically supervised programs are based in science and research. We use a combination of education, prescription medications and lifestyle modifications to help you improve your health and vitality while safely shedding unwanted pounds.
Under the guidance of our physicians, nurse practitioners, nutritionists and experienced, compassionate staff, you will learn how to transform your lifestyle. Proven, FDA-approved medications help control the physical and psychological cravings that have undermined your previous efforts. We offer vitamin injections to support your efforts, and if you want to fast-track your weight loss, we also offer the HCG diet program.
Your success is our passion and we look forward to helping you discover the healthy, active self you long to uncover.
An Affordable Weight Loss Clinic in
Salt Lake City
At MD Diet, we want to make our healthy weight loss programs available to as many Salt Lake City-area residents as possible. Our programs are designed to be as affordable as they are effective.
If you're ready to lose weight, feel better and get healthy, contact us today. We're confident you'll see why MD Diet is Salt Lake City's most successful and well-respected weight loss clinic. Weight loss varies from person to person. Results are not guaranteed.