Heidi Martinez Lost 30 Pounds Through MD Diet!
Meet Heidi Martinez! Mother of 5 who lost 30 pounds through our MD Diet program! Tell me about yourself? My name is Heidi Martinez. I'm 43 years old. I have 5 children. I've had all kinds of different jobs, but I work from home now. I come from a very big family. I have family
27 lbs down! MD is the best!!! They have the best customer service! 3300 South is my personal favorite!
Kim Birdsall
100 lb down more then Happy!!! Thank you MD diet!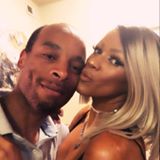 Lorena Bajerano
This place works miracles and changes lives. It's an intense but very effective diet! You have to be willing to commit to their program and not have any cheat days in order to pull it off.
Tyler Wilcox
I have just lost 15 pounds in 27 days on the MD Diet! Thank you!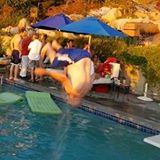 David Sheen
Are you ready to start your weight loss journey and be your own success story?
Take our online nutrition class and then meet in person with our Nutritionist and our Medical Provider to get a custom weight loss plan and start your weight loss journey.