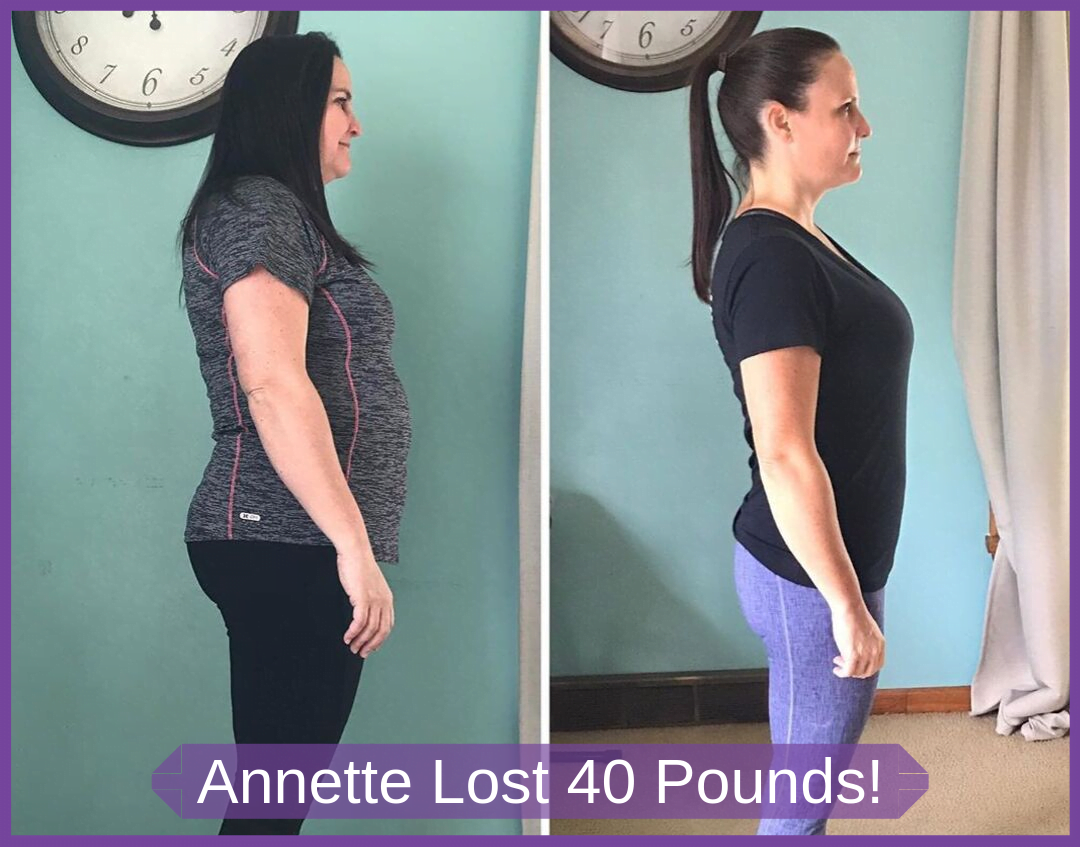 Meet Annette Belnap! Mother of 5 who was able to lose 40 pounds through going to MD Diet and working with our talented staff!
Can you tell me a little bit about yourself?
My name is Annette Belnap and I am a mom to 5 kids. I am a blogger, influencer, and social media manager. I'm kind of a Jill of all trades, I was a dance teacher, preschool teacher, photographer. I like to learn a lot of new things. Some things that I like to enjoy are going outside with my family, especially hiking.
How much weight did you lose?
I have lost 40 pounds! My goal was 50 but I think once I got down to 40 I was feeling really good and I felt like I didn't really need to lose much more so I stopped there. I am still continuing to go monthly so that I can be weighed and check things.
How did losing weight positively affect your life?
Losing 40 pounds has completely changed the way that I feel about myself and the way that I feel physically. My headaches have gone away. I used to have a headache every single day and it was really hard to deal with. I feel like the stress that my body had just in my bones and my muscles have gone away and I feel like I can just get out and go and run and play with my kids. My family has been the most supportive, my husband is really supportive. He goes out to the store and buys me all of the food that I need. It's funny because for my birthday instead of getting treats, I got things like beef jerky and protein bars and things like that. It was awesome that my family really supported me and I think that they are afraid to say, "Wow! You lost so much weight!" I think they don't want me to feel like I was really big before. I get a lot of comments that I am smaller, that I look awesome, and that I look healthier. I had one of my friends come up to me and say that "I am going to waste away, that I'm going to fly away." I am far from that but it's really nice to get compliments from people and to realize that people are noticing that there's a change.
Why did you decide that you wanted to lose weight?
I realized it was time to lose weight when I really just felt bad every single day. I wasn't feeling healthy at all. When I would go to the park to play with my kids, I couldn't keep up with them to play soccer, and I just felt tired and heavy and uncomfortable. So I decided it was time to make a change so that I could be there and more present with my kids when we went out to go do things.

What kind of opposition did you face during your weight-loss journey?
Being a mom of 5, it's really hard to stay on a diet. Actually I wouldn't really call it a diet either. It's more of a lifestyle change for me. Having to make dinner for my family every single night was kind of a challenge for me to try and come up with different recipes that everybody would love. But my family had been really supportive and they knew that I had a goal and they never complained about any of the recipes that I made. So that was probably the biggest one was trying to come up with recipes that the whole family would enjoy.
What helped you follow the diet program the best?
I think the most effective thing has been to be able to go in every single week and to get weighed and knowing that accountability is there. That keeps me on track all week long. Some other things I really love about it are the vitamin shots that you get, the B-vitamins. I feel like those really helped me throughout the week, to give me energy and to make me feel better.
What has been your experience with the diet program?
Working with MD Diet has been heaven sent because I am accountable to somebody. I love the plan. The eating plan is really easy to follow for me and it's really simple. There is nothing complicated about it at all and it's all foods that I really like and enjoy so that's been really easy.
What did you think about the staff at MD Diet?
So the staff at MD Diet, I love them. The nurse practitioner that I saw was funny, she made me feel at ease, and I felt like she was really knowledgeable and knew what she was talking about, and was really really helpful. Every clinic staff member that I see when I go in there, they really know what they are talking about. If I gained a pound instead of losing, they would talk to me about what I had done that week and what I could change and what I could do better.
Have you ever tried other diets or weight loss plans before? How did that go?
I have tried all different kinds of diets before, and they work for a little while but not in the long term because I didn't have anybody I was accountable to. And having a nurse practitioner there and a medical staff that can help me when I go in and if I am feeling discouraged, they can give me new ideas.
If someone called and said, "why should I go to MD Diet?" What would you tell them?
If somebody asked me why they should go to MD Diet, I would say because there is a support team there. Having the support behind you is a hundred percent different than trying to do it by yourself. That's why I would tell them to go.
Did you enjoy this testimonial? If you want to read about another customer's positive experience at MD Diet, Check out Sami Morrison's testimonial here.