This Asian-style marinade makes heart-healthy salmon an ideal main dish!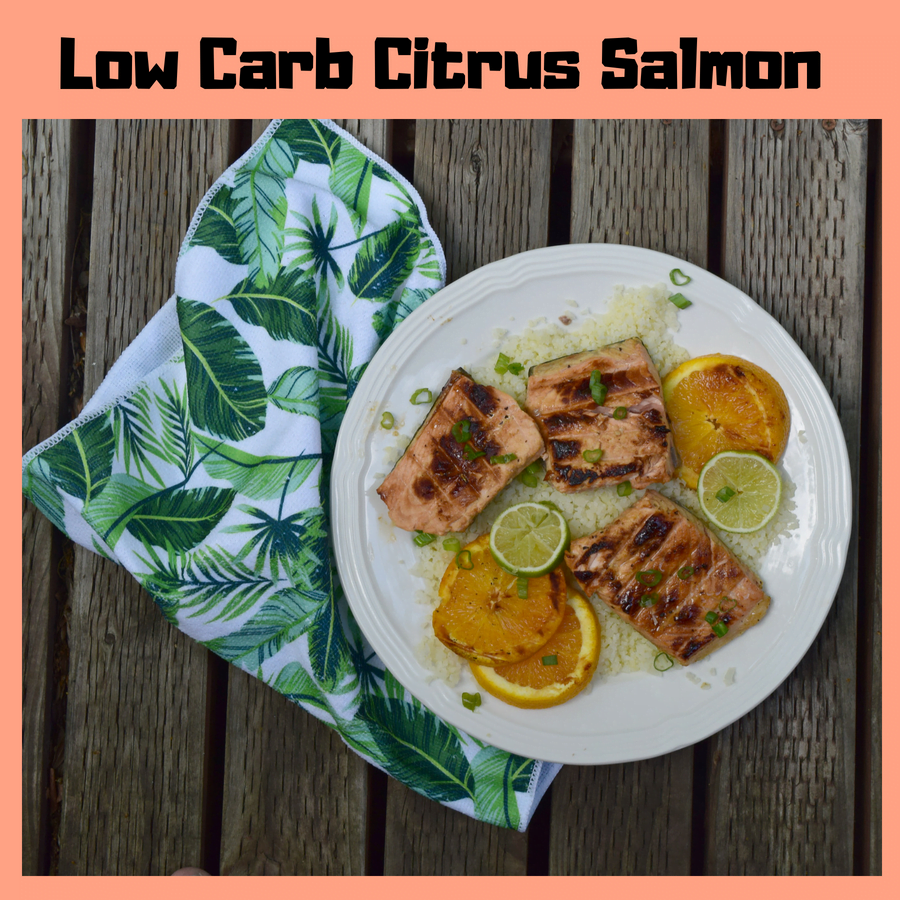 Prep: 10 minutes
Cook: 35 minutes
Total: 45 minutes
Ingredients
1 Fresh Squeezed Orange Juice
2 Tbs Lite Soy Sauce
1 Tbs Olive Oil
1 Tbs  Fresh Lime Juice
2 Cloves of Minced Garlic
1/2 Tbs Ginger
1 Lb Salmon Fillet
1 Tbs  Brown Sugar
1 tsp Pepper
1 Package Veggie Made Riced Cauliflower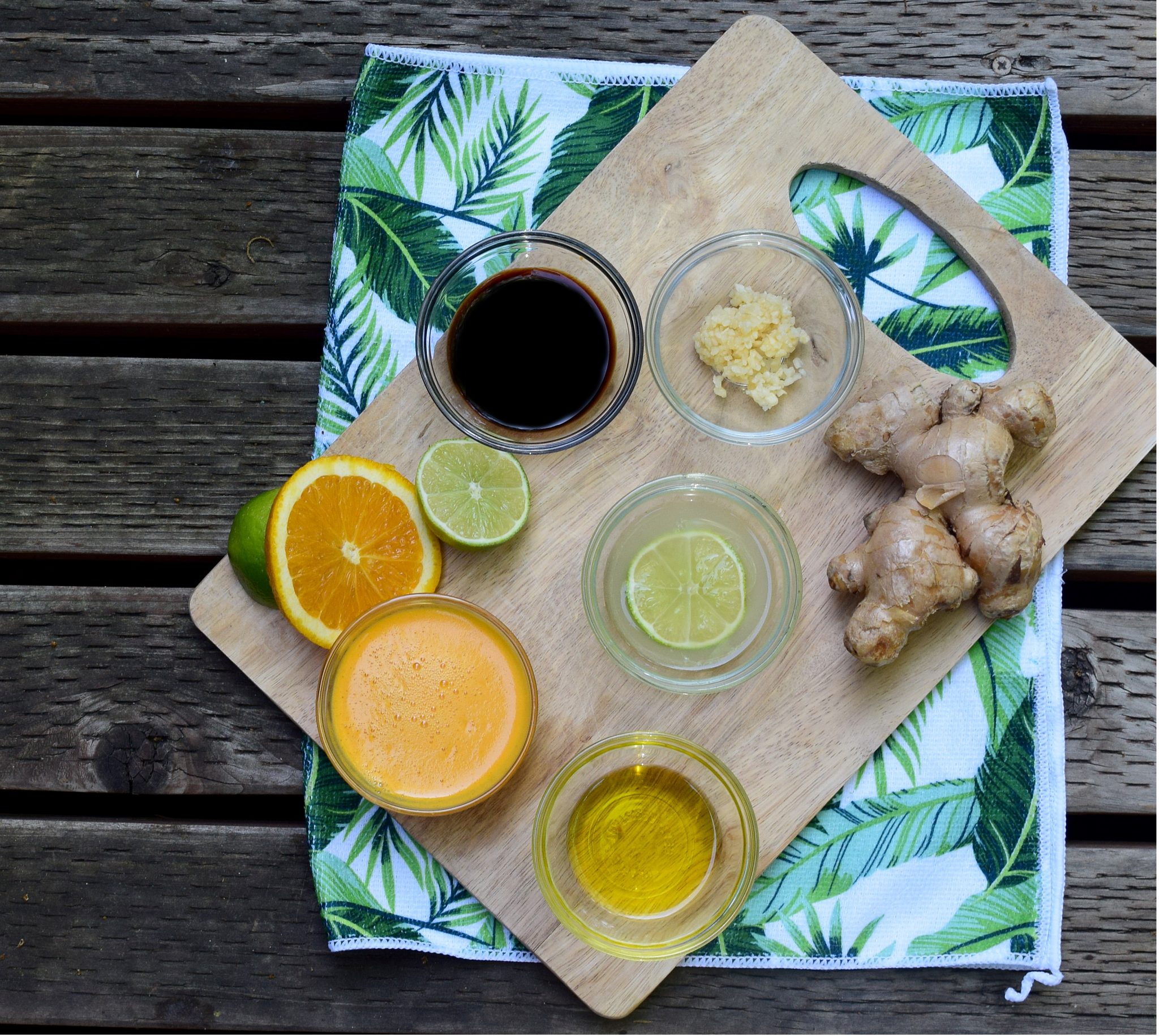 Directions
In a large resealable plastic food-storage bag, combine orange juice, soy sauce, oil, lime juice, garlic, and gingerroot. Add salmon; seal bag. Turn to coat. Let stand 20 minutes to marinate.
Coat grill grate with cooking spray. Preheat grill to medium-high heat.
Remove salmon from marinade; discard marinade. Place salmon on grill; cover grill. Grill, turning once, 8-10 minutes until internal temperature is 140°F.
Meanwhile, in a small bowl, mix brown sugar and pepper. Coat top surface of each salmon portion with brown sugar mixture. Cover grill; grill 3 minutes until salmon is cooked through and brown sugar mixture is melted. Serve with riced cauliflower.