Here's our Baja Chicken with Zucchini Shell Tacos. They'll remind you and your friends of relaxing at a little taco stand by the beach after a warm summer day of sand and sun spent in Cabo.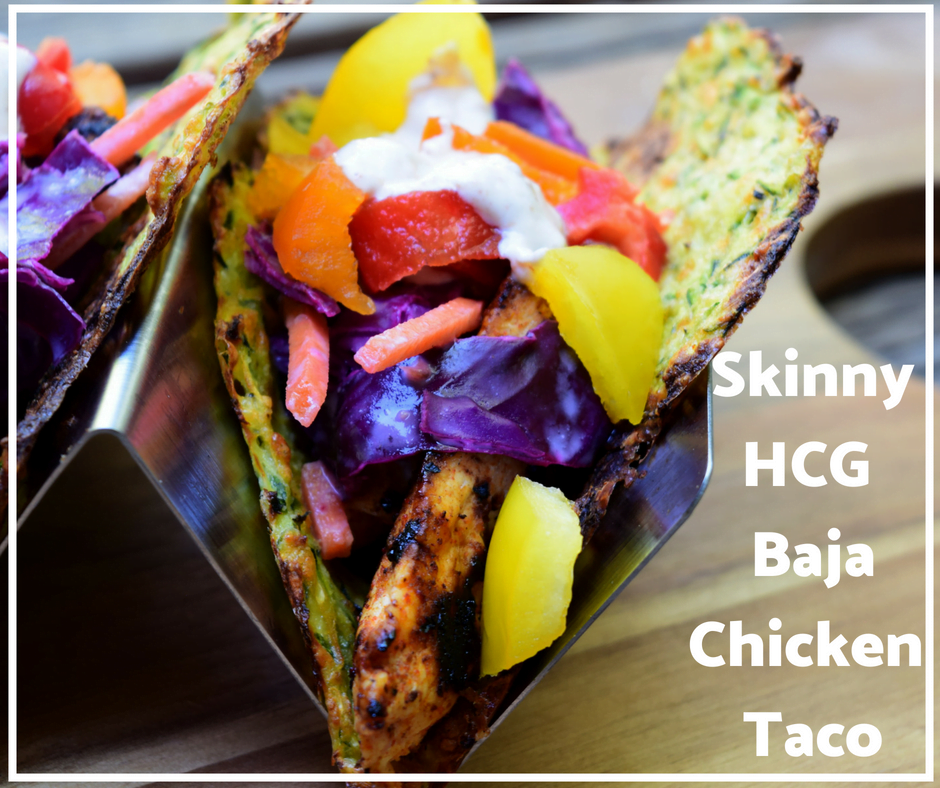 Zucchini Taco Shells
3 c.
 G
rated zucchini (about 3 small zucchinis)
Sprinkle Morton Lite salt to taste
Freshly ground black pepper to taste
1/2 c.
 G
rated Cheddar cheese
Heat oven to 400° & line a baking sheet with parchment paper.
Put zucchini in a strainer and lightly salt. Let sit in the sink or over a bowl to drain as much moisture as possible, about 20 minutes.
In a large bowl, mix together zucchini, almond flour, cheese, egg, and garlic powder. Season with pepper.
Scoop 1/4-cup onto the baking sheet, then press each gently down until 1/8-inch thick.
Bake until the shells are lightly browned and crisp, about 25 minutes.
Skinny Baja Chicken Tacos
Ingredients
For the Chicken
1 lb boneless, skinless chicken breast
2 Tbsp extra virgin olive oil
2 tsp chili powder
1/2 tsp garlic powder
1/2 tsp ground cumin
salt & pepper to taste
juice from 1 lime
For the Cabbage Slaw
1 1/2 cup red cabbage, shredded
1/2 cup shredded carrot (about 1 large carrot)
3 Tbsp nonfat Greek yogurt
juice from 2 limes
salt & pepper to taste
For the Spicy Chipotle Sauce
1/2 cup nonfat Greek yogurt
2 tsp Salt-free Southwest chipotle seasoning
For the Chicken
Slice chicken breasts thin, into 1/4 inch strips, and place in a medium bowl. Add remaining ingredients and mix to evenly coat the chicken with olive oil and spices.
Preheat a large skillet over a medium-high heat.
Sauté chicken for 5-8 minutes or until lightly browned and the chicken is cooked through.
For the Cabbage Slaw
While the chicken is cooking prepare the cabbage. Combine all ingredients in a medium bowl and set aside.
For the Spicy Chipotle Sauce
In a blender or food processor, combine ingredients until smooth. Spoon mixture into a plastic baggy and cut the corner off to open a 1/4 inch hole.
To Assemble
Arrange chicken, cabbage slaw, and your favorite toppings.
Pipe the chipotle sauce over each taco using the baggy, drizzle with lime juice, and enjoy!