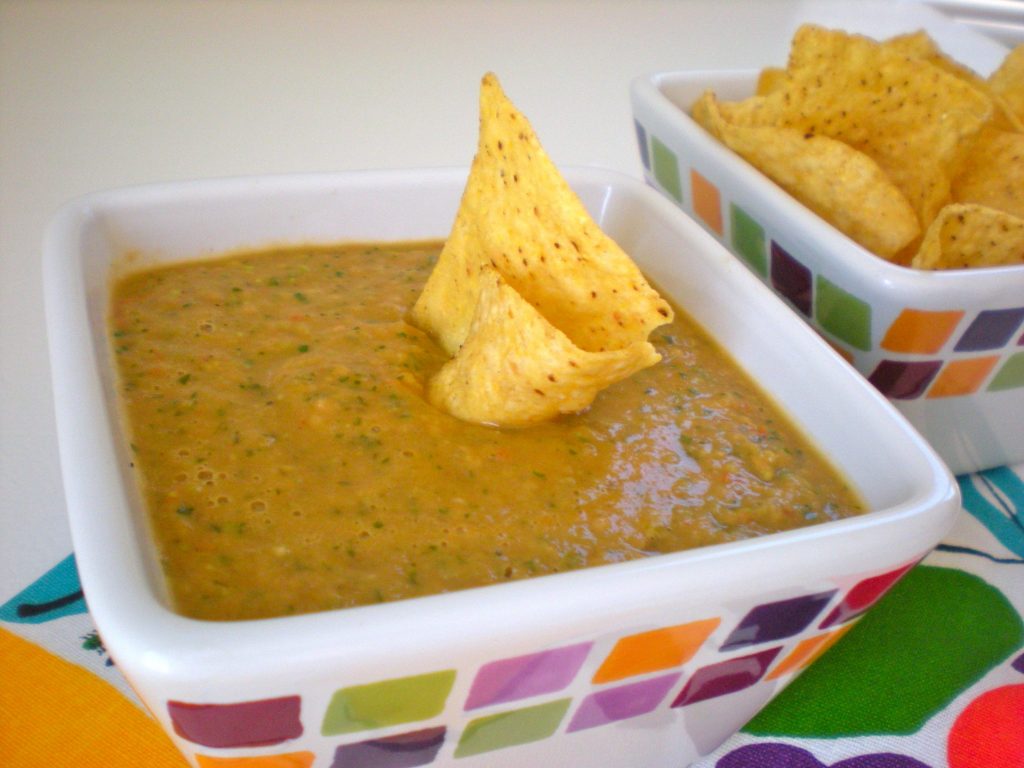 If you are in the grilling mode, try this amazing salsa! Grilling the vegetables makes for easier clean-up and minimal preparation. The slightly tender, charred result will also enhance the flavors of each ingredient so its hard to go wrong with this recipe! You control the amount of spice, whether you like it mild or hot. Buen provecho!
WHAT YOU NEED
2 Tbsp olive oil
4 Tbsp lime juice (2 limes freshly squeezed)
2 Tbsp white vinegar
1/2 c. cilantro, chopped
1/4 tea. Morton light salt
5 roma tomatoes, halved
1-2 jalapenos, halved (remove seeds and only use 1 for milder salsa)
1/2 red onion, sliced
3 garlic cloves, halved
1 avocado, halved (remove seed, grill, then remove skin)
WHAT TO DO
1) Place first 5 ingredients in a blender and mix well.
2) Grill remaining ingredients for about 2-4 minutes until crisp tender and slightly charred. I used my handy George Foreman so there were no cracks to fall through and so I could grill the top and bottom at the same time and never have to flip the vegetables over. You can also use a grilling basket or foil on the barbecue grill.
3) Place cooked ingredients into the blender and pulse until chopped to consistency of your liking.
4) Serve with tortilla or pita chips.
Makes 6 servings.
129.4 cal; 9.9 g fat, 11.6 g carb; 2.4 g fiber; 1.8 g protein