This high-protein recipe is great for your diet! Quick and easy meal with just a few ingredients that blend perfectly together. Your guest will also enjoy this romantic meal, so this recipe is for 2! *Follow tips to make this an HCG approved dish.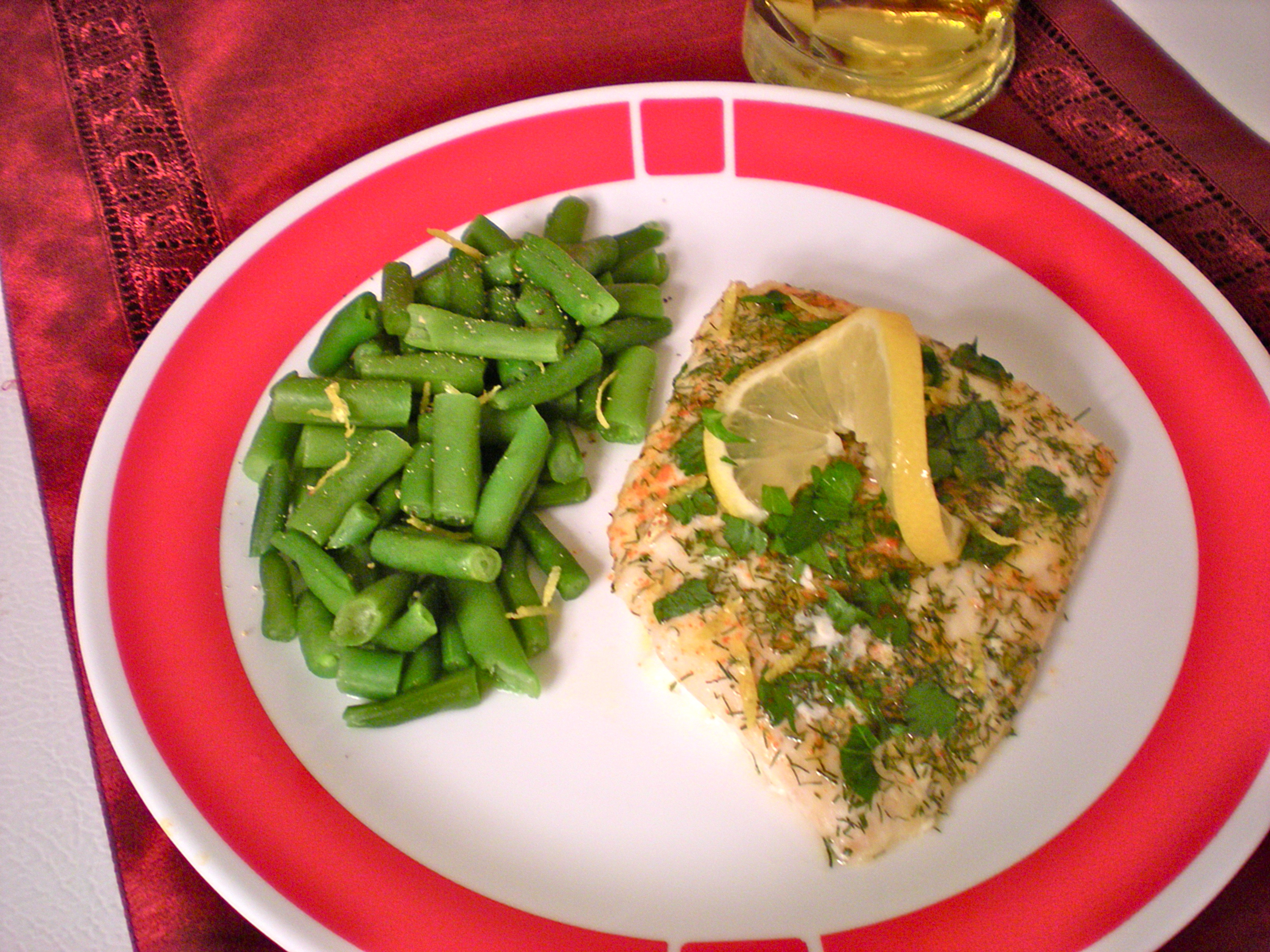 TIPS: Firmly roll lemon on counter before you cut in half to get more juice out of your lemon! *To make this an HCG meal, omit the olive oil and add asparagus as your side dish!
Ingredients
200 grams (2 servings) halibut
1 Tbsp olive oil
1 lemon, zest and juice
1 1/2 tsp dill
1 tsp garlic powder
dash of cayenne pepper
1 Tbsp fresh parsley, chopped
2 servings green beans, cooked
Instructions
Preheat oven to 425 degrees.
Zest your lemon and set to the side.
Place fish in a nonstick baking dish. Drizzle olive oil and lemon juice over fish. Sprinkle with dill, garlic, and cayenne.
Cover and bake for 10 minutes until fish easily flakes. Garnish with parsley and lemon slice.
Serve with green beans sprinkled with cracked pepper and lemon zest.
Nutritional Facts:
255.8 cal; 9.9 g fat; 12.1 g carb; 0.6 g fiber; 29.3 g protein
https://www.mddietclinic.com/lemon-dill-halibut/