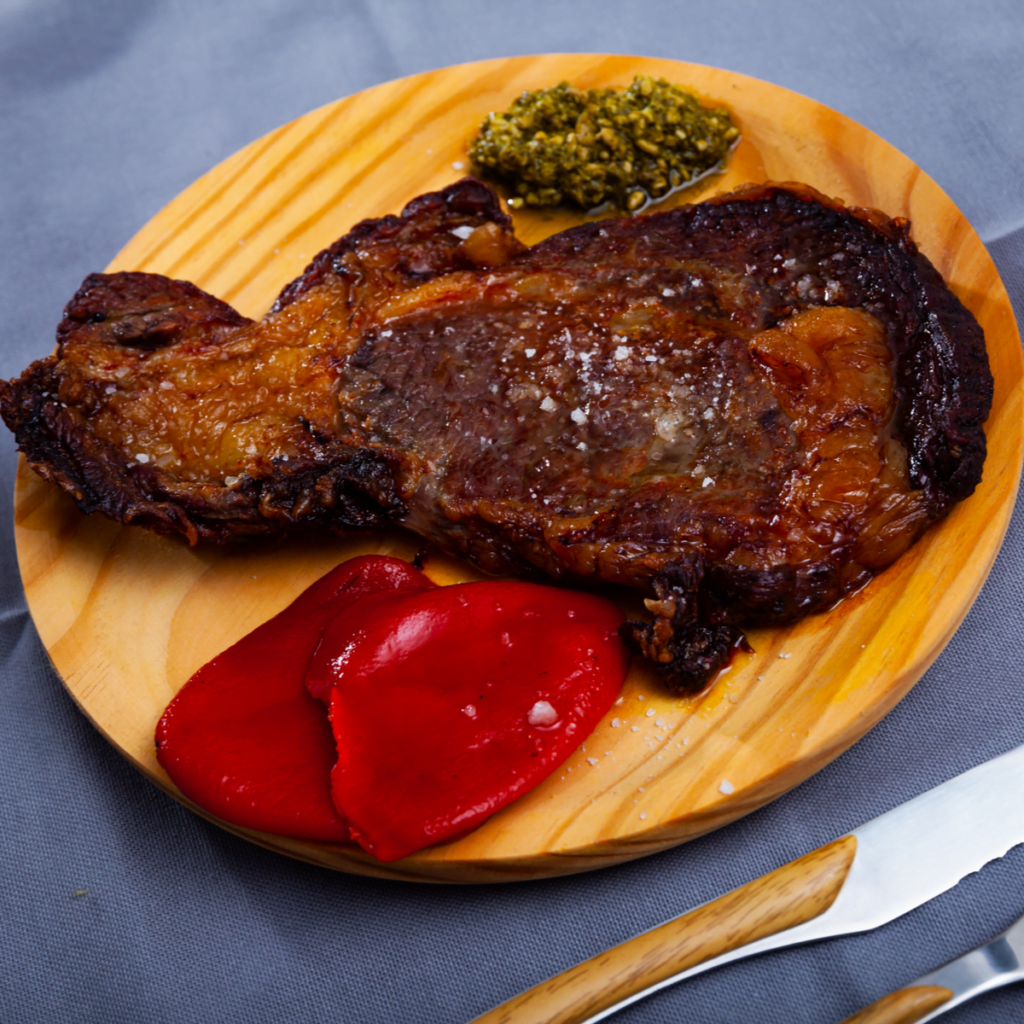 Are you on our MD Diet program and want a tasty recipe that will be a smash hit with the family? Well, look no further! Enjoy this grilled pesto veal chop meal that looks great, tastes amazing, and keeps you feeling full.
INGREDIENTS 
Pesto 
2 cup fresh basil leaves firmly packed  
(discard stems), washed and dried well  
(usually two bunches) 
1 cup Parmesan cheese, finely grated 
3 large cloves of garlic 
⅕ cup olive oil 
Grilled Veal Chops  
¼ cup pesto 
2 Veal Chops about 3/4 – 1″ thick 
DIRECTIONS 
Pesto  
With the food processor running, drop garlic through a feeding tube. If you don't have a food processor you can use the traditional way it's done in Italy- use a mortar and pestle to hand grind the ingredients into a paste.  

Add basil leaves to the food processor bowl and pulse on/off until the basil is chopped, add cheese,  blend until well blended. (1 minute or so). Add oil through the feeding tube while the machine is running to create a smooth pesto paste.  

Place in a container that seals well and refrigerates. I use clingy plastic wrap that touches the entire surface area so that the pesto won't turn dark (oxidation does that so keep it exposed to air as little as possible). Pesto will keep for a couple of months in the fridge.  
Grilled Veal Chops  
Heat up the BBQ, broiler if you're not lucky enough to easily use a BBQ or grill pan on top of the stove  (a Griddler is an excellent BBQ substitute).  

Spread some pesto on both sides of the chops.  

Grill for 5 minutes per side or until just a little pink in the center.  

Place on a plate or platter and cover with foil for 5 minutes. This allows the muscle to relax and you'll have a juicier chop to munch on. 
Want more recipes for our MD diet program? Click here to see our recipe for some delicious protein crepes.