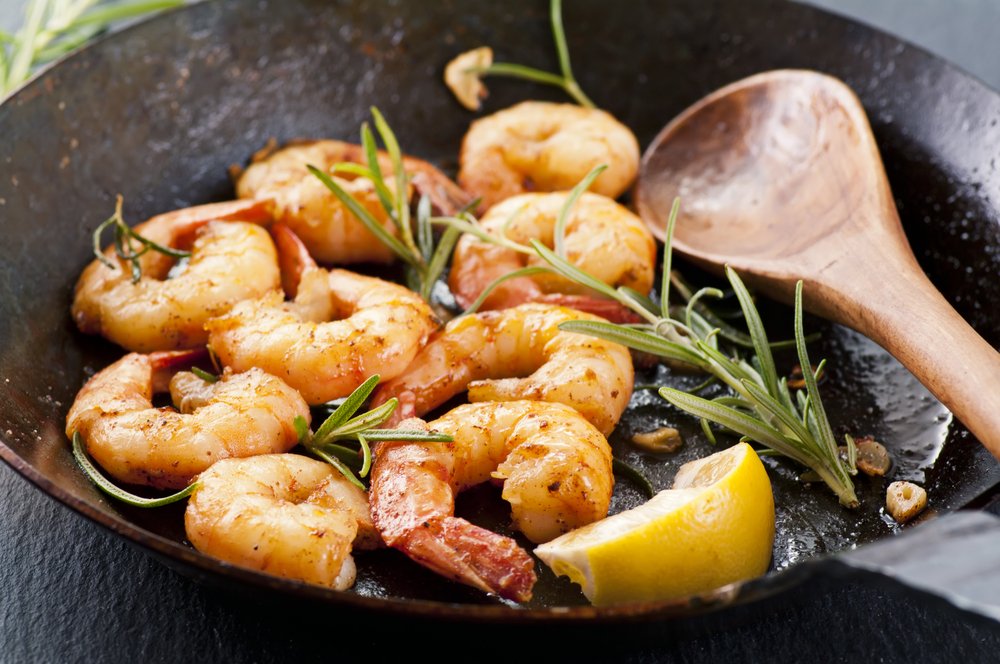 On the Keto diet and want a fancy and delicious dinner, but don't have a lot of time to cook? You'll love our Keto-friendly Shrimp Scampi recipe. With a bit of lemon, garlic, and white wine, it's the perfect zesty summer recipe. Plus, it looks impressive but is super easy to make! Everyone will think you slaved for hours over the stove when really it only took you a few minutes to whip together.
Use medium shrimp for this recipe. Buy the shrimp peeled and deveined as this will save you a lot of unnecessary work. You'll want to cook the shrimp in a large skillet over medium heat. If your shrimp won't all fit in the skillet in a single layer, you'll need to cook it in multiple batches to ensure everything cooks evenly. Keep in mind that shrimp cooks very quickly and only needs to be on the skillet for a few minutes. Once the shrimp turns pink and opaque, it's done. Cook it any longer and it'll become chewy.
Serves 4
Prep time: 5 minutes
Total time:15 minutes
Ingredients:
2 tbsp. butter, divided
1 tbsp. extra-virgin olive oil
1 lb. medium shrimp, peeled and deveined
1 lemon, thinly sliced, plus juice of 1 lemon
3 cloves garlic, minced
1 tsp. crushed red pepper flakes
Salt to taste
2 tbsp. white wine (or water)
Instructions:
In a large skillet over medium heat, melt 1 tablespoon butter and olive oil.
Add shrimp, lemon slices, garlic, and crushed red pepper flakes, and season with salt.
Cook, stirring occasionally, until shrimp is pink and opaque, about 3 minutes per side. Remove from heat and stir in remaining butter, lemon juice, and white wine.
Season with salt and garnish with parsley before serving.