Do you know the fat, carb or calorie content of your cooking ingredients? Well, you're going to want to. For instance, did you know that 1 3/4 a cup of cream cheese is 2590 calories? Yikes! At MD Diet, we've come up with some "swaptions" for you so that you can still use your classic family recipes and stick to your weight loss plan. Here's our first swaption: Greek Yogurt.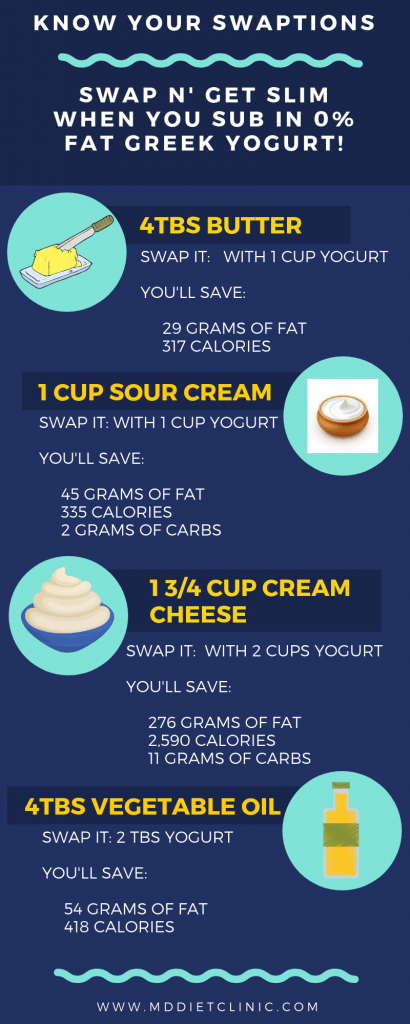 Want more swaptions? Check back on our blog next week for our next installment.
Tired of trying to lose weight on your own and want some expert help? Meet with one of our nutritionists! Check out our weight loss services to learn more about what we offer.